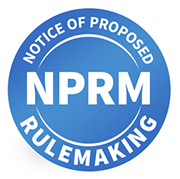 CMS and ONC rules align to advance interoperability
PARCA eNews – Mar. 21, 2019 – The U.S. Department of Health and Human Services (HHS) recently proposed new rules issued by ONC and CMS aimed at providing seamless and secure access, exchange, and use of electronic health information (EHI).

The ONC proposed rule is designed to increase innovation and competition by giving patients and their healthcare providers secure access to health information and new tools, allowing for more choice in care and treatment.

CMS' proposed changes to the healthcare delivery system support the MyHealthEData initiative and would increase the seamless flow of health information, reduce burden on patients and providers, and foster innovation by unleashing data for researchers and innovators.

"These proposed rules strive to bring the nation's healthcare system one step closer to a point where patients and clinicians have the access they need to all of a patient's health information, helping them in making better choices about care and treatment," said HHS Secretary Alex Azar in a press release.

The proposed rules place a strong focus on a patient's ability to access their health information through a provision requiring that patients can electronically access all of their EHI (structured and/or unstructured) at no cost.

For more information, access the fact sheet on the CMS proposed rule (CMS-9115-P), please visit:

Click here to access the fact sheets on the ONC proposed rule.

HHS encourages both positive and negative feedback as it helps inform the rule-making process. Click here to submit your comments.

Source: HealthIT March 21, 2019 press release and HSS Feb. 11, 2019 press release