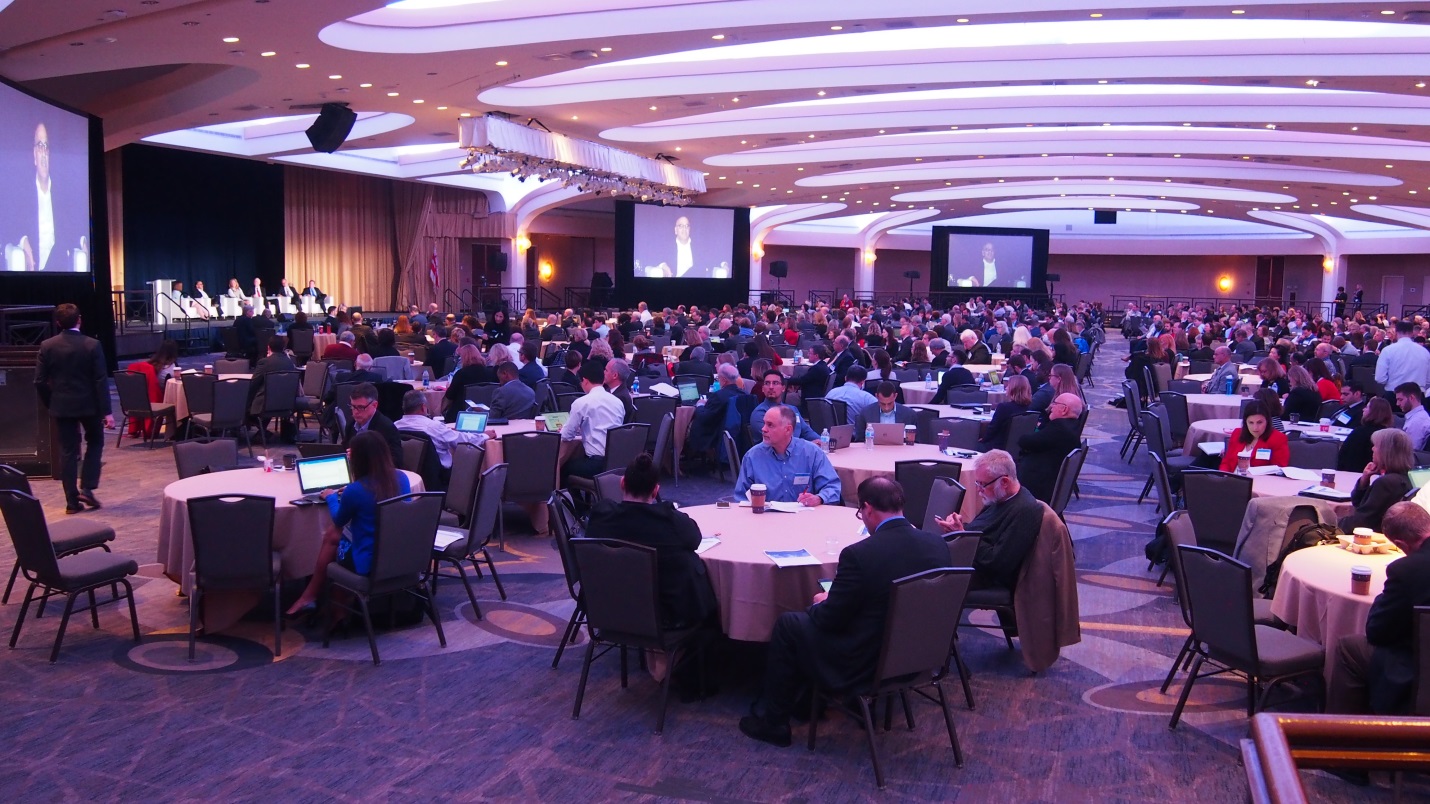 Photo by Peter Ashkenaz, ONC
The 2017 ONC Annual Meeting in Washington, D.C. Nov. 30-Dec. 1, 2017 drew more than 1,100 attendees who came from all over the country to hear about progress being made on the national goal toward interoperability for healthcare information.

In his blog post, Dr. Don Rucker, head of the National Coordinator for Health Information Technology, outlined several highlights of the meeting including:
An update on the Trusted Exchange framework & Common Agreement (TEFCA), which is working on preventing information blocking and other issues and drafted a trusted exchange framework for a smoother exchange of data,

Telemedicine and patient portals such as My HealtheVet and Blue Button are using FHIR to enable exchange of vaccinations and other data through electronic registries.

Optiimizing clinical decision support

The All of US campaign and the Sync4Genes project, which is moving into its second phase.
A streaming video of the meeting and PDFs of presentation slides are available at the meeting page, on the ONC website.